Primary Election in Massachusetts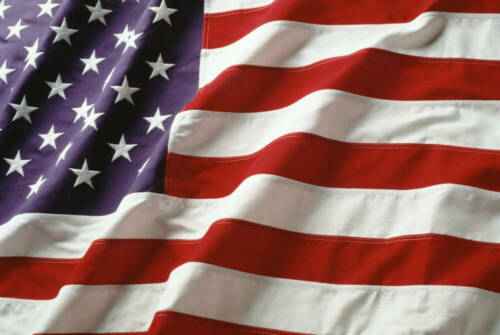 On Tuesday, September 6, Massachusetts voters will head to the polls to vote in the 2022 primary election. Your vote is your voice — are you prepared to make it heard?
It's never been more important to elect candidates who will keep our job sites safe, protect our benefits, and stand with working families. Get all the details below to make your voice heard at the ballot box.
Important Dates:
Saturday, August 27: Last day to register to vote
August 27 – September 2: Early voting period
Monday, August 29: Last day to apply for a mail-in ballot
Tuesday, September 6: Election Day! Polls are open from 7 a.m. – 8 p.m. The last day to return your mail-in ballot to your local election office.
Helpful Links:
Endorsed Candidates:
Governor
Maura Healey
Lieutenant Governor
Kim Driscoll
State Auditor
Diana DiZoglio
State Treasurer
Deb Goldberg
Congress
Richard Neal (1st District)
Jim McGovern (2nd District)
Lori Trahan (3rd District)
Katherine Clark (5th District)
Seth Moulton (6th District)
Stephen Lynch (8th District)
Bill Keating (9th District)
MA State Senate
Paul Feeney (Bristol & Norfolk)
Paul Mark (Berkshire, Hampden, Franklin & Hampshire)
Eunice Zeigler (1st Essex)
Jacob Oliveira (Hampden, Hampshire & Worcester)
Joseph Petty (1st Worcester)
Marc Pacheco (3rd Bristol & Plymouth)
Jamie Eldridge (Middlesex & Worcester)
John Keenan (Norfolk & Plymouth)
Walter Timilty (Norfolk, Plymouth & Bristol)
Rebecca Rausch (Norfolk, Worcester & Middlesex)
Patrick O'Connor (1st Plymouth & Norfolk)
Mike Brady (2nd Plymouth & Norfolk)
Anne Gobi (Worcester & Hampshire)
MA State House
Sarah Peake (4th Barnstable)
John Barrett (1st Berkshire)
Smitty Pignatelli (3rd Berkshire)
Brendan Roche (1st Bristol)
Paul Schmid (8th Bristol)
Cameron Costa (9th Bristol)
William Straus (10th Bristol)
Marcos Devers (16th Essex)
Susannah Whipps U House 2nd Franklin)
Kristin Kassner (2nd Essex)
James Arciero (2nd Middlesex)
Tom Stanley (9th Middlesex)
Ken Gordon (21st Middlesex)
Teresa English (22nd Middlesex)
Erika Uyterhoeven (27th Middlesex)
Joe McGonagle (28th Middlesex)
Paul Donato (35th Middlesex)
Bruce Ayers (1st Norfolk)
James Murphy (4th Norfolk)
William Galvin (6th Norfolk)
Ted Philips (8th Norfolk)
Emmanuel Dockter (5th Plymouth)
Josh Cutler (6th Plymouth)
Gerry Cassidy (9th Plymouth)
Kathy LaNatra (12th Plymouth)
Russell Holmes (6th Suffolk)
Mike Kushmerek (3rd Worcester)
Natalie Higgins (4th Worcester)
Stephen Fishman (11 Worcester)
Meg Kilcoyne (12th Worcester)
David LeBoeuf (17th Worcester)
Dawne Shand (1st Essex)
Tram Nguyen (18th Essex)
Carol Doherty (3rd Bristol)
Tackey Chan (2nd Norfolk)
Jim Hawkins (2nd Bristol)
Anthony Russo (3rd Hampden)
Priscila Sousa (6th Middlesex)
James Arena-DeRosa (8th Middlesex)
Kate Donaghue (19th Worcester)
Manny Cruz (7th Essex)
Terri Tauro (8th Essex)
James McCarty (4th Essex)
Ryan Hamilton (15th Essex)
Margaret Scarsdale (1st Middlesex)
Simon Cataldo (14th Middlesex)
Stephen Teehan (9th Norfolk)
Rita Mendes (11th Plymouth)
Sam Montano (15th Suffolk)
Chris Flanagan (1st Barnstable)
Aaron Saunders (7th Hampden)
Joel McAuliffe (8th Hampden)