Rebuild America's Infrastructure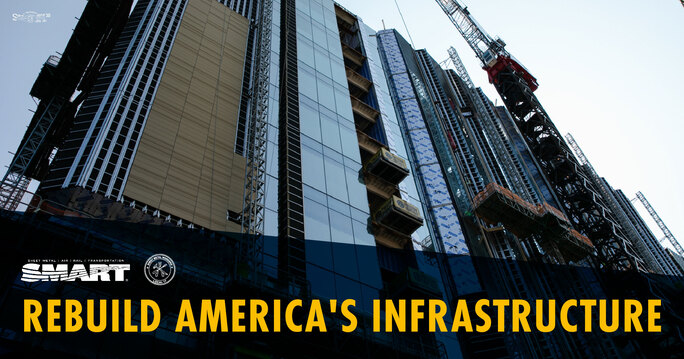 On Tuesday, November 5, our Congress finally passed the critical Infrastructure Investment and Jobs Act, the largest investment in modern history and a step towards protecting good, union jobs in the construction and transportation industries. The Infrastructure Act will be instrumental in rebuilding our nation and will further aid our nation's economic recovery.
But there's still work to do — Congress must immediately pass the Build Back Better Act.
In addition to monumental reforms to the National Labor Relations Act, the bill applies labor standards to clean energy tax credits, expands registered apprenticeship and pre-apprenticeship programs, invests in high-speed rail projects, addresses indoor air quality in schools. Congress must fulfill its promise to the American people and deliver on the entirety of President Biden's agenda by swiftly passing the Build Back Better Act.
We deserve a modern-day American economy, and investing in our infrastructure is the first step. Tell Congress to pass the Build Back Better Act to finish the job.