Honoring Our Veterans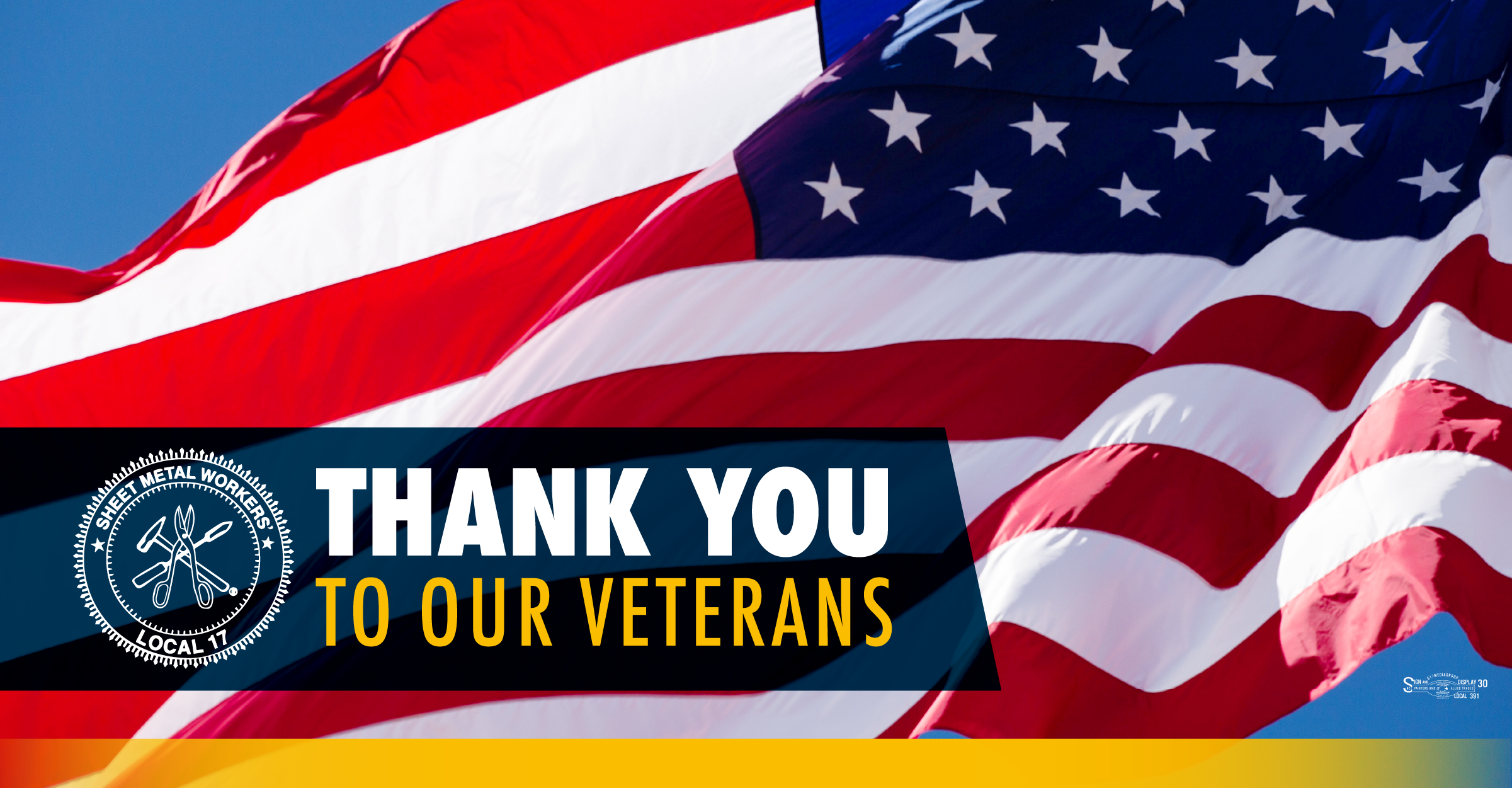 Happy Veterans Day! Today and every day, we honor the bravery and sacrifice of our country's veterans.
Originally dubbed "Armistice Day," November 11 commemorated the end of World War I, largely considered "the war to end all wars." After World War II and the Korean War, at the urging of veterans service organizations, Congress changed the word "armistice" to "veterans" so the day would honor American veterans of all wars.
As Sheet Metal Workers, we're proud to support the life-changing Helmets to Hardhats program for our nation's veterans. Helmets to Hardhats connects transitioning active-duty military service members, veterans, National Guard and Reservists with skilled training and quality career opportunities in the construction industry. The program is designed to help military service members successfully transition back into civilian life by offering them the means to secure a quality career in the construction industry.
Click here to learn more about Helmets to Hardhats and its career opportunities for veterans.
To the service members of our past and present—thank you for your dedication and service to our country.